ISO 50001 Lead Implementer – Self-Study
About the course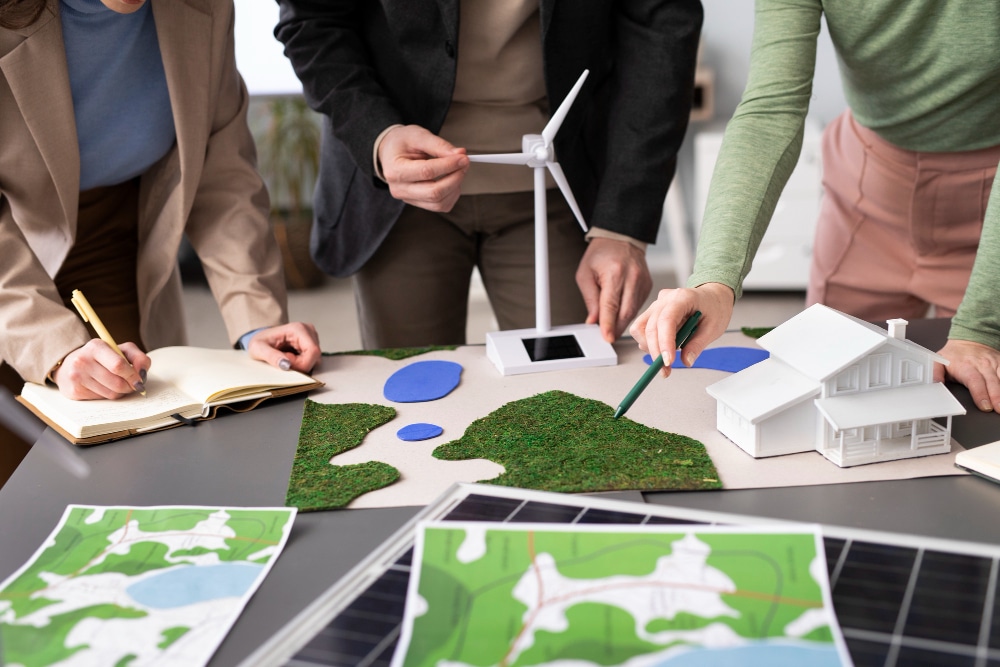 Why should you take this training course?
ISO 50001 Lead Implementer training prepares you to assist an organisation in establishing, implementing, managing, and maintaining an ISO 50001 Energy Management System (EnMS). You will also gain a thorough understanding of the best practices of Energy Management Systems (EnMS) during this training course, and you will be able to reduce an organisation's energy costs while improving its energy performance and sustainability.
Training done in collaboration with

Course Outlines
Duration: Can be taken at your own pace.
Day 1: Introduction to ISO 50001 and initiation of an EnMS
Course objective and structure
Standard and regulatory framework
Main concepts of the standard
Energy Management System (EnMS)
Initiating the Energy Management System (EnMS)
Understanding the organization
Analysis of the existing management system
Leadership and project approval
Day 2 Planning the implementation of an EnMS
EnMS scope
Energy policy
Energy Planning
Day 3 Implementation of an EnMS
Management Responsibility
Competence, training and awareness plan
Communication plan
Definition of the document management process
Design of controls and drafting of specific policies & procedures
Operations Management
Procurement process
Day 4 EnMs monitoring, measurement, continuous improvement and preparation for a certification audit
Monitoring, Measurement, Analysis and Evaluation
Internal Audit
Management Review
Treatment of problems and non-conformities
Continual improvement
Preparing for the certification audit
Competence and evaluation of implementers
Closing the training
Day 5 Certification Exam
Course Details
Duration: Up to 6 months
Starts: Upon Registration
Ends: After Examination
You'll be signed up to our PECB platform KATE where you will have access to all training procedures.
Certification fees are included on the exam price.
Training material containing over 450 pages of information and practical examples will be distributed.
A participation certificate of 31 CPD (Continuing Professional Development) credits will be issued.
In case of exam failure, you can retake the exam within 12 months for free.
Frequently Asked Questions
What are the Prerequisites
A fundamental understanding of ISO 50001 and comprehensive knowledge of implementation principles.
Who should attend?
Managers or consultants involved in Energy Management.
Expert advisors seeking to master the implementation of an Energy Management System.
Individuals responsible for maintaining conformance with EnMS requirements.
EnMS team members.
How do I maintain my Certification?
PECB certifications last three years. PECB certified professionals must meet the following requirements in order to maintain their certification:
CPDs must be submitted to PECB.
Annual Maintenance is payable to PECB.
Follow the PECB Code of Ethics.
ISO 50001 Lead Implementer – Self-Study
€1,062.00
Master the implementation and management of Energy Management Systems (EnMS) based on ISO 50001
Self-Study Course: €900 + VAT