Report Writing – Training Workshop
About the course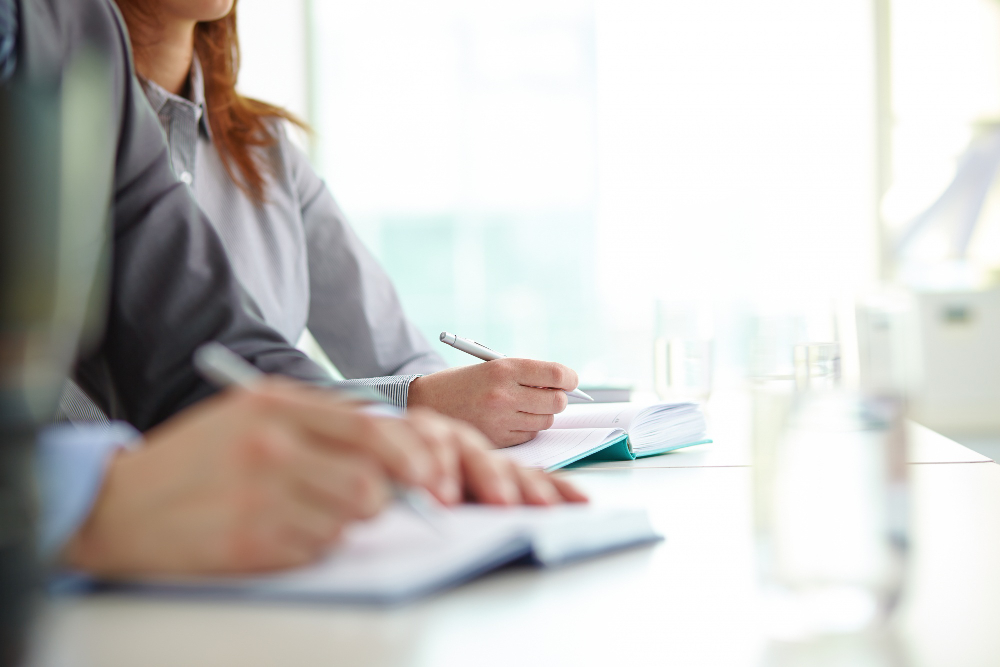 This course focuses on evaluating the efficiency and effectiveness of various types of reports. The effectiveness of reports is heavily reliant on a clear understanding of the readers' information needs (qualitative and quantitative).
The course will first discuss with the participant(s) their specific requirements, ensuring that these are addressed during the course.
The course structure is adaptable because it can be tailored to participants' reporting / presentation needs, executives, supervisors, auditors, and compliance regulators.
Training done in collaboration with

Course Outlines
Learning Outcomes
The course objectives include:
Reviewing the basics of effective report writing and presentation techniques.
Avoiding fundamental errors in grammar, language, and punctuation.
Improving the readability of reports and presentations.
Shortening the length of time it takes to draft and finalize reports.
The course is 'interactive,' as there will be several exercises to reinforce 'best practice.'
Participants should be able to identify areas in their reports where they can improve by practicing with a focus on the needs of their recipients.
Course Details
Tutor
Mr. Terrence Norris will be the tutor. Terrence is a Co-Founder of Getgovernanz Malta, with extensive international and local (Malta) work experience in the private, public (government) and international organizations, most recently the United Nations as Chief, Office of Internal Oversight Services.
Duration
8 hours (online or classroom)
Certification
Certificate of Attendance
Registration
To register for your course, add it to your basket and check out. We will contact you to confirm the specific date you wish to attend!
Minimum: 4 delegates per booking
Maximum: 10 delegates per booking
Upcoming Course Dates
2023 training schedule to be released shortly
Additional Training
It is recommended that the 'How to Draft a Compliance Manual,' 'Report Writing,' and 'MGA Compliance' courses be taken as a full day training session because they are complementary and provide a more holistic view of the topics discussed. The three courses are planned and scheduled to be delivered over the course of a full day.
Report Writing – Training Workshop
€354.00
This course will teach you about the effectiveness and efficiency of various types of reports, as well as how to write an effective report for your intended audience. You'll be able to improve the readability of reports and presentations while also shortening the time it takes to draft and finalize reports.
Course Fee: €300 per person (excl. VAT)